Posted on
A selection of images from events and protests across the globe to mark International Women's Day, which has been held every year on 8 March since 1977, when the UN invited member states to declare a day for women's rights and world peace.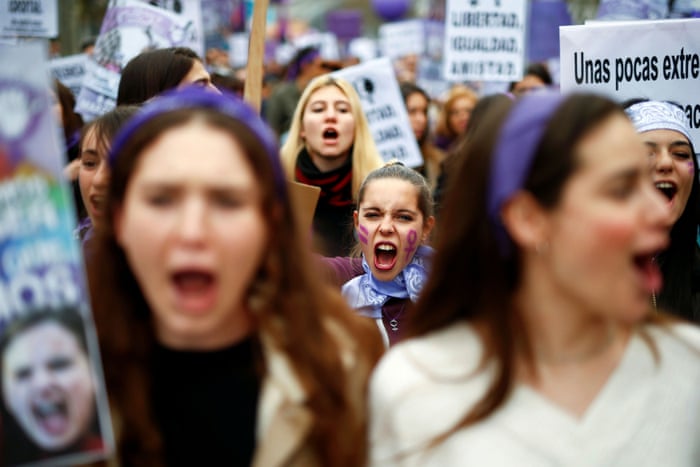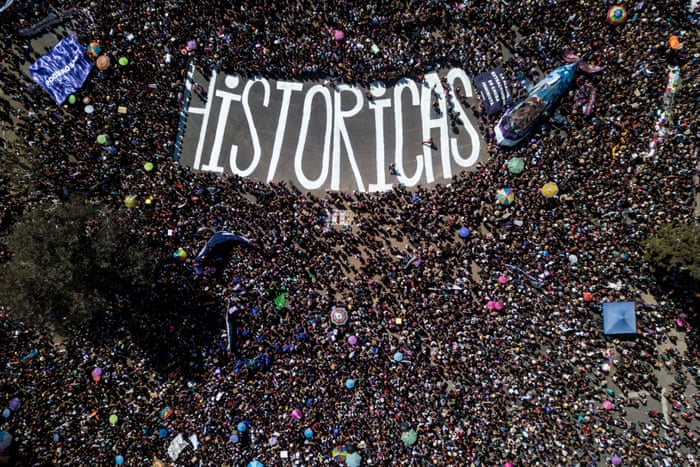 Santiago, Chile - Aerial view showing the march on International Women's Day in Santiago Photograph: Javier Torres/AFP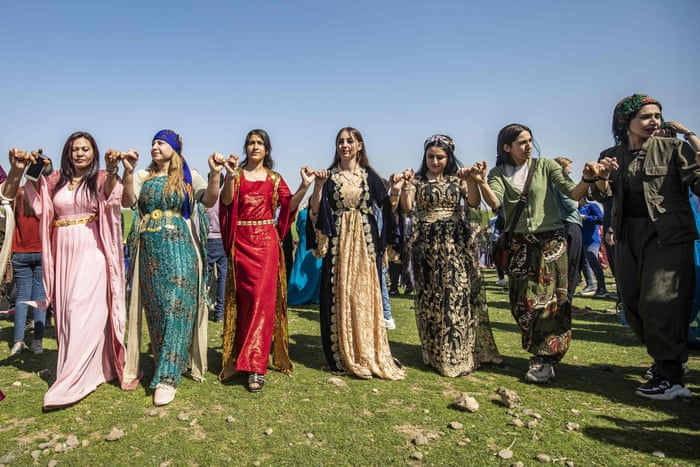 Al-Qahtaniyah, Syria -  Women celebrate in the Kurdish-run province of Hasakeh Photograph: Delil Souleiman/AFP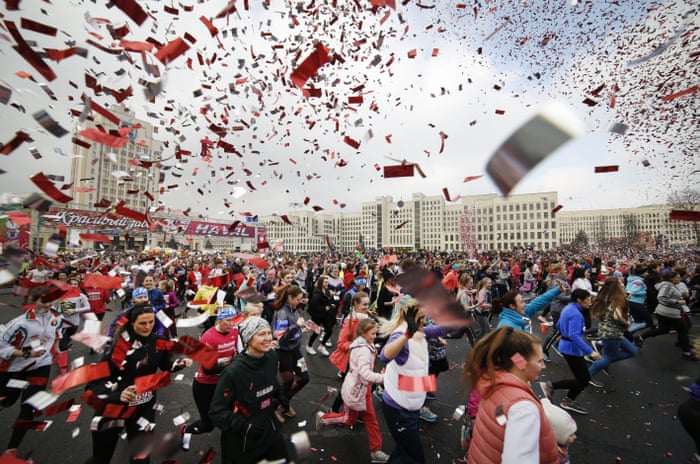 Minsk, Belarus - Five thousand participants took part in an event for International Women's Day, which is an official holiday in the country Photograph: Sergei Grits/AP.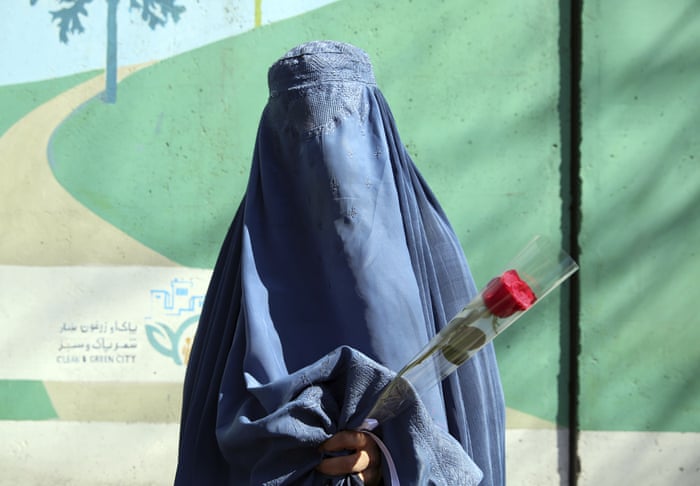 Kabul, Afghanistan -  A woman holds a rose during an event to mark International Women's Day Photograph: Rahmat Gul/AP. 
London, UK - Demonstrators attend the March4Women. Many groups held online campaigns instead of street marches, using hashtags such as #FemaleStrike, #PowerUp and #38InternationalWomensDay Photograph: Tolga Akmen/AFP.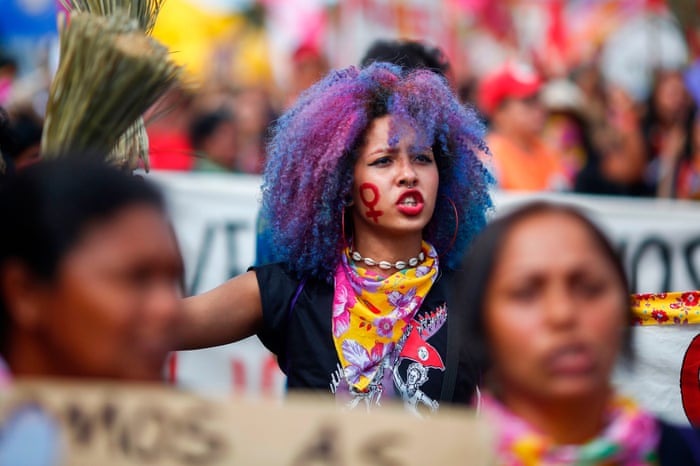 Brasilia, Brazil - A member of the Landless Workers Movement calls for gender equality Photograph: Sergio Lima/AFP.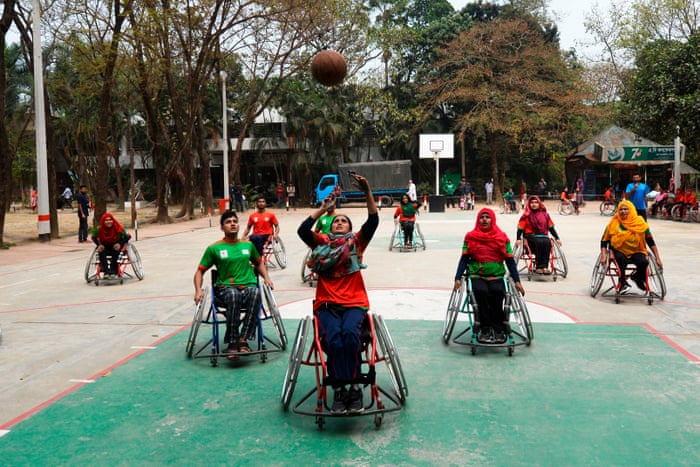 Saver, Bangladesh - Male and female paraplegic basketball players play a friendly match jointly organised by the International Committee of the Red Cross and local NGO Photograph: Munir Uz Zaman/AFP.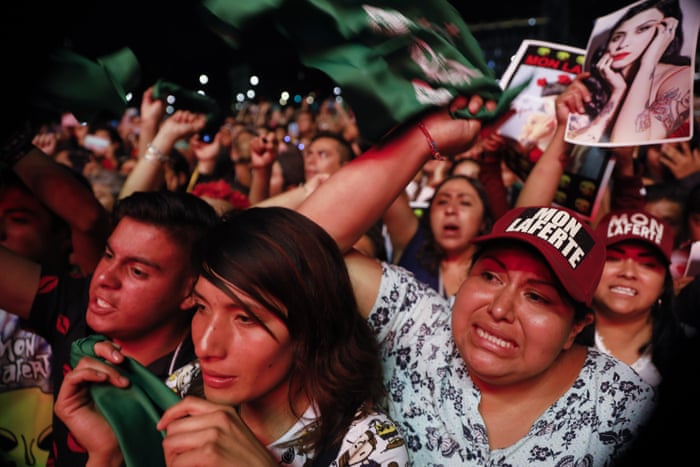 Mexico City, Mexico - Spectators at a concert by female performers join in the singing of Song Without Fear, written to condemn femicide in the country Photograph: Rebecca Blackwell/AP.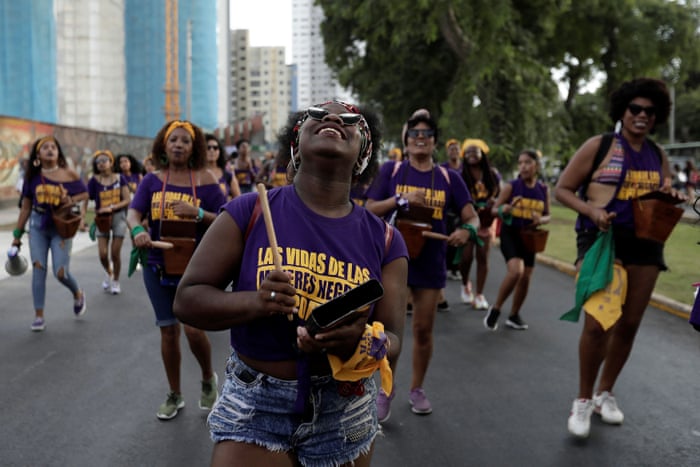 Lima, Peru Women take part in a march Photograph: Reuters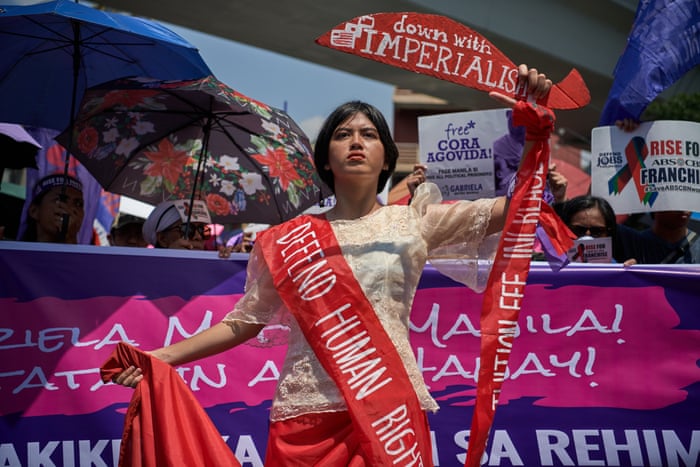 Manila, Philippines - Women march to call for an end to Rodrigo Duterte's government Photograph: Jes Aznar/Getty Images.
Via: theguardian.com